Hi There,
Before contacting us, here are some frequent asked questions:
Do you have a physical shop?
Sorry, no, we operate only online due to our frequent trips to Japan, bringing you more kawaii goods. 😉
Is there shipping charges?
There is NO shipping charges for Singapore, Malaysia & Indonesia. And if you are lucky enough that we are in your town. Nevertheless, other countries do have shipping charges.
Do you ship to other countries?
Yes, currently we ship to Malaysia, Indonesia & Vietnam. International postage is so reliable these days that are able to ship anywhere. However, international postage charges have to be bear by buyers. Do contact us at the form below.
Do you have this model available?
Sorry, what you have seen in our online shop is available stock in Singapore. Pre-order is required.
How do we pre-order?
Do refer to Pre-order page where timeline is provided.
How long it takes to reach me?
Ideally, it takes 2-3 working days for local postage company and tracking number will be given. However, do bear in mind of our 'IN JAPAN NOW' notice. So it is best to notify us it is an urgent order.
---
We are looking forward to hearing from you. Please feel free to get in touch via the form below, we will get back to you as soon as possible.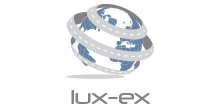 lux-ex (ROC: 53350861D)
www.sgluxex.com
406A Fernvale Road Singapore 791406
大阪府大阪市中央区島之内 (ōsaka-fu, ōsaka-shi, Chūō-ku, Shimanouchi) Osaka, Japan 5420082